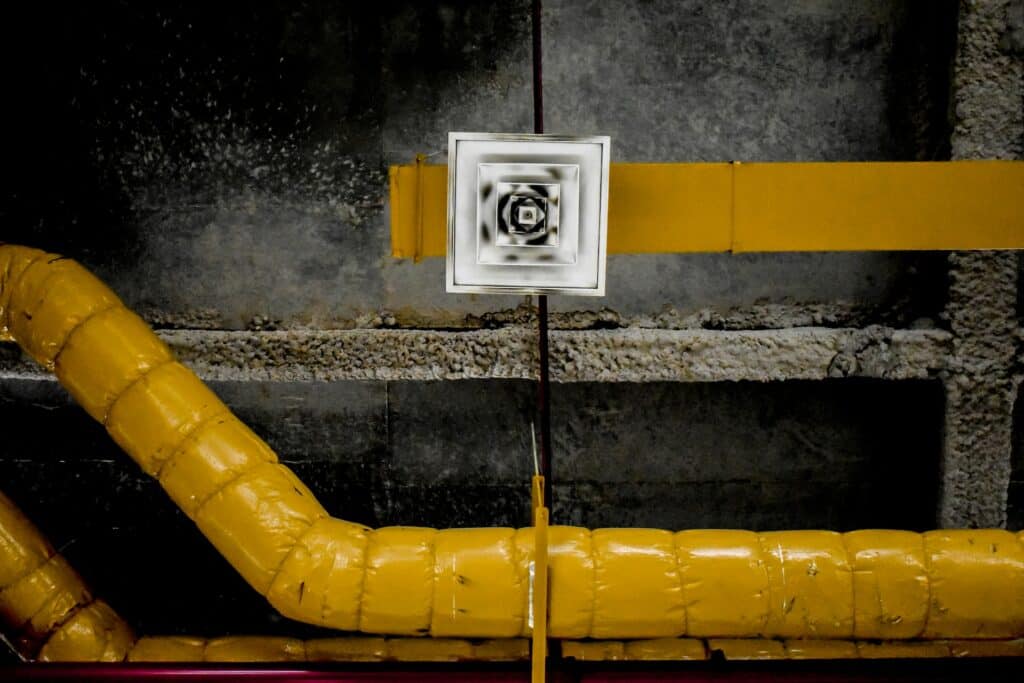 Suspending the variety of residential and commercial heating, ventilation, and air conditioning (HVAC) systems takes a lot of pre-planning. Contractors determine the HVAC mounting hardware to use and the steps they need to take to make the job safer and easier.
One process that can streamline your work involves using adjustable loops in a steel cable to help level the unit. Steel loops are simple to create and adjust, yet they offer a wide range of applications to suit any of your industrial or contractor needs. These include versatile hanging options for industrial fixtures and building temporary support structures for use in commercial building ceilings. If you're interested in searching for HVAC hanging solutions and HVAC equipment hangers for the job, it's best to study all your available options and understand which product will work most effectively for you.
This article reviews the criteria an HVAC contractor considers when planning the project and choosing industrial mounting hardware. Then, we'll show you the step-by-step process of hanging ductwork and other fixtures that are approved for use with aircraft cable and the benefits of using UrbanTrapeze™ for the installation process.
4 Things HVAC Contractors Need To Consider
Hanging ductwork is a highly complex task with many factors to consider, including the type of attachment points to the ceiling or girders, whether to use a threaded rod or aircraft cable based on the weight of the items being hung and commercially acceptable construction standards and the architects' plans. Safety remains the number one priority for securing HVAC fixtures and is carefully considered when choosing the industrial mounting hardware for the project.
1. Ease of Installation
HVAC hanging solutions must be relatively straightforward to use and easy to install. This feature is essential to finish tasks quicker and avoid any mishaps caused by misinterpretations of how a certain product should be handled. Always follow national and local building codes and architects' plans.
2. Cost Savings
Setting up HVAC equipment hangers can be pricey, but more expensive might not necessarily mean higher quality. You need to consider options for cable hangers that maximize cost savings yet still provide a quality installation.
3. Weight of Fixtures
The weight of the fixtures plays a huge role in choosing which type of industrial mounting hardware to use. You should ensure that your HVAC equipment hangers can support the load of your fixtures and that height adjustments can be easily achieved.
4. Type of Specialized Industry
Different industries have different uses for steel mounting hardware. While electricians may need hardware to support electrical wiring and fixtures, HVAC contractors specifically use HVAC equipment hangers to support and level ductwork and other equipment. It's important to know why and how you will be using aircraft cable fixture hangers before making a choice.
How To Easily Hang Ductwork and Other HVAC Fixture Hangers
Connecting loops the old-fashioned way with crimps and ferrules is a challenging and laborious process. However, with the innovative UrbanTrapeze™, there's no need to measure, cut, or crimp steel cables by hand! UrbanTrapeze is the future for most HVAC hanging solutions, making the creation of adjustable steel connecting loops easier, safer, and more efficient.
Follow these three simple steps to create your own secure steel loop.
Step 1
Hold the UrbanTrapeze and steel cable in different hands, and insert one end of the cable through one of the clutch buttons on the device, pushing several inches of the wire through.
Step 2
Allow the emerging cable to thread through the hanging hardware and back towards the UrbanTrapeze.
Step 3
To complete the loop, place the same end of the emerging cable through the other clutch button on the UrbanTrapeze. Automatically, the clutch system locks the cable in place.
You can then level the visual display or create appropriate height adjustments with your new steel loop using either of the clutch buttons on the UrbanTrapeze. The UrbanTrapeze works best with 7×7 uncoated galvanized aircraft cable and can be used with stainless steel cable at a reduced holding weight.
Why HVAC Contractors Use UrbanTrapeze™ for Ductwork and Other Fixtures
Many HVAC contractors depend on UrbanTrapeze™ — and for a good reason. This device follows the four criteria we mentioned earlier in this article. It's relatively intuitive to use and highly cost-efficient.
Furthermore, it offers versatile hanging options for fixtures of different weights. The safe working load of the UrbanTrapeze 1.5 is 44 pounds and requires a 1/16 inch 7×7 galvanized steel cable. In comparison, the more heavy-duty UrbanTrapeze 3.0 has an impressive 198 pounds as its working load and requires a 1/8 inch 7×7 galvanized steel cable. Combined with high-quality wire cutters, the different features of the UrbanTrapeze make it useful for any industry, especially HVAC contractor work.
Finding the Right HVAC Hardware Solution
All in all, your best HVAC hardware solution involves considering different factors such as ease of installation, price range, fixture type, and the specific job you'll be taking on. The UrbanTrapeze is a device that encompasses all these features in a beneficial way, and you only need to take three simple steps to create your very own steel loops! If you're looking for industrial mounting hardware to easily hang ductwork from commercial building ceilings or any other HVAC job, the UrbanTrapeze is perfect for you.
If you're searching for a go-to hardware supplier to furnish you with all your HVAC contractor needs, look no further than Ceiling Outfitters. Whether you're considering purchasing the UrbanTrapeze or looking for basic equipment such as wire cutters, galvanized cables, and crimpers, our products are exclusively fitted to be reliable and easy to use. Creating your own steel loops doesn't have to be complicated. Here at Ceiling Outfitters, we offer all the supplies you need to finish the job quickly.
Learn more about HVAC hardware solutions and industrial mounting hardware, and find the right solutions for your next project.