LoopLine™ Sign Hanging Cord
Hang Signs From the Ceiling Without Tying a Knot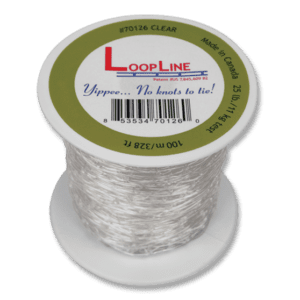 LoopLine™ is our patented, durable cord used to hang signs, banners, displays and decorations. Replace hard-to-work with steel cable, metal chain, barbed string, and mono-filament with this easy-to-install, reusable, time saving and cost-efficient product.
Configured with two-inch repeating loops, LoopLine eliminates the annoyance of crooked, uneven signs. When cords are cut with an equal number of loops, signs automatically hang level. This pliable cord is easily cut with scissors ending the need for expensive tools and eliminating injuries from sharp, frayed metal ends.
To use simply insert one end of LoopLine through the ring of the ClikMagnet™ or alternative ceiling clip. Feed the opposite end of the line through the first loop and pull tight to securely finish the connection.
Repeat for each additional line.
And because the line is not knotted or there are no ferrules to cut-off when changing signs, LoopLine is easily removed for use on another project.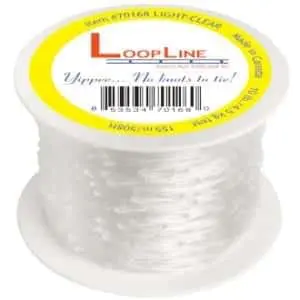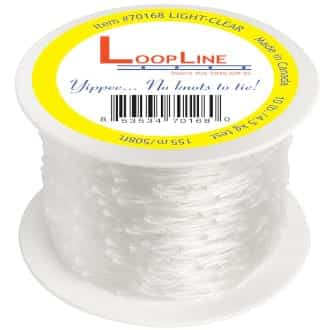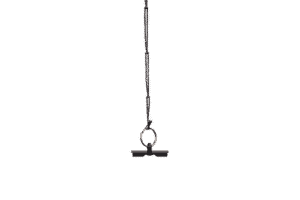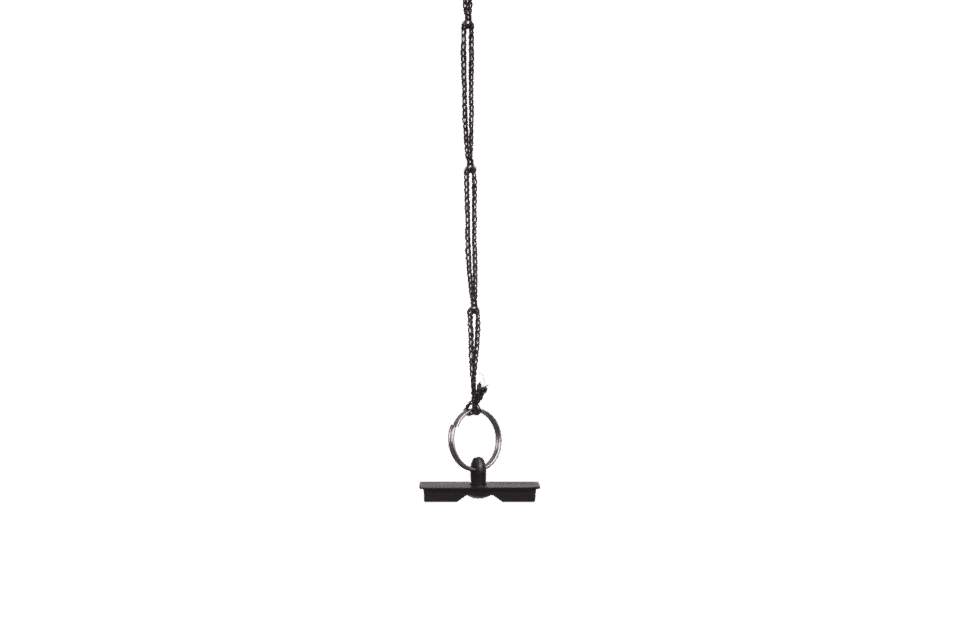 Made with synthetic polymers and infused with a UV inhibitor means that LoopLine is:
✓ Fire-retardant
✓ Will not discolor from exposure to sunlight
✓ Will not stretch, crack, or weaken over time.
LoopLine is available in tensile strengths ranging from 10 lbs. to 25 lbs. Choose from clear, white, black or chroma key green. Color availability varies by tensile strength.
We manufacture custom Sign Hanging Hardware Kits consisting of LoopLine™ cut to any length and your preferred ceiling connector including our ClikMagnets™, E-Z™ Twist Ceiling Clips or various Hanging Accessories. This all-in-one complete bag of hardware is convenient for installers, printer or marketing agency sign kits, retail locations or industrial manufacturing plants. Contact us to discuss solutions for your business.
Shop LoopLine™:
Frequently Asked Questions