Experience the Ceiling Outfitters Advantage
For Sign Hanging Solutions
Ceiling Outfitters® distributes high-quality sign hanging solutions for ceilings. Since 2007, we have partnered with over 2,000 organizations to provide solutions that optimize visual display locations for ceilings and display windows.
Our sign hanging solutions give your team the advantage
Safe-to-install options end the use of dangerous ladders or costly lifts
Quick and convenient sign installation saves employee time and payroll
Reusable components help control location costs
Simplicity of system ensures consistent execution of sign program
Signs hang level with easy-to-use LoopLine™
Register Today
The Ceiling Outfitters Buying Advantage:
Competitively-discounted prices on bulk orders
Access to extensive inventory with same-day shipping
Quality service with industry experts
Professional-grade products for years of service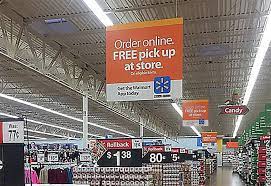 Retailers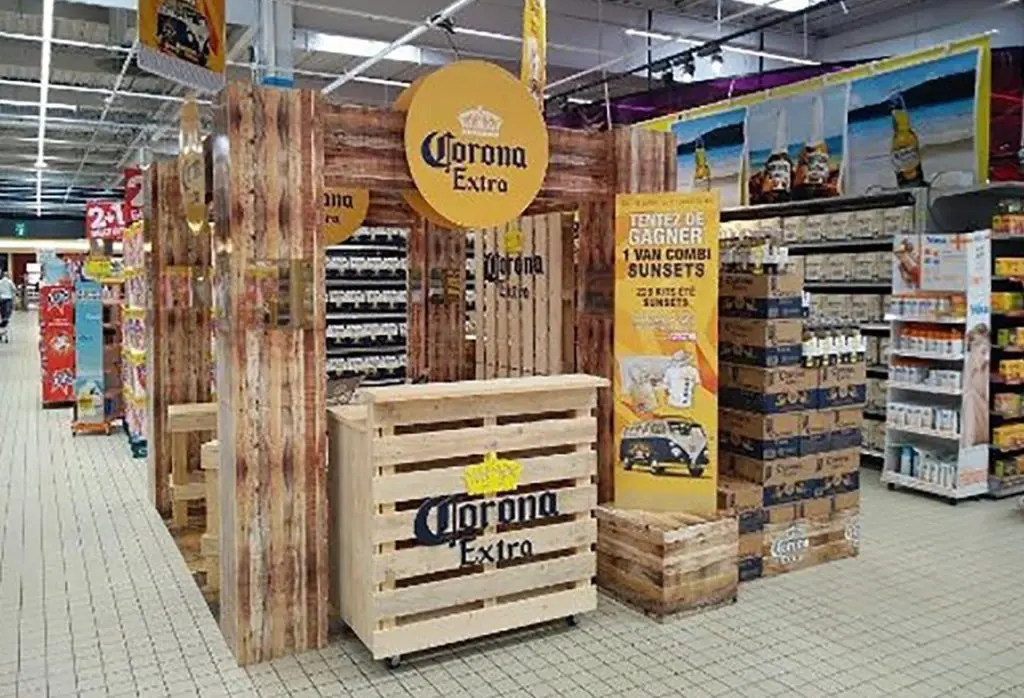 Marketers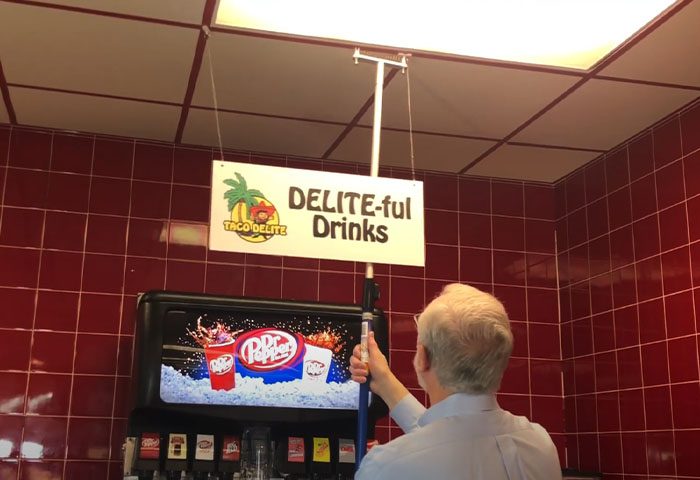 Quick Serve Restaurants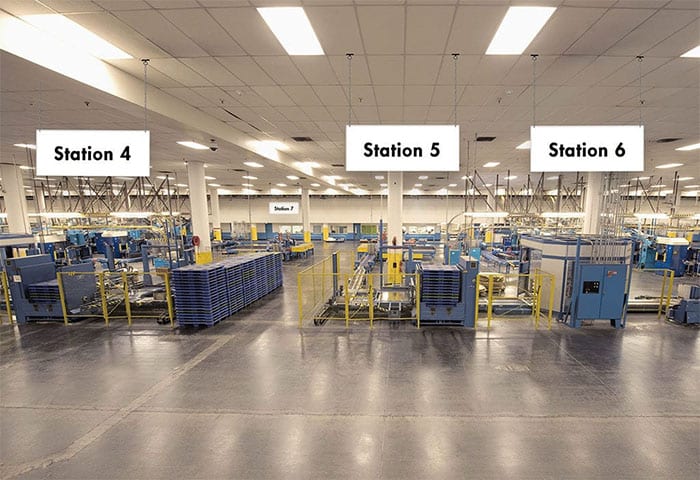 Manufacturers or Distributors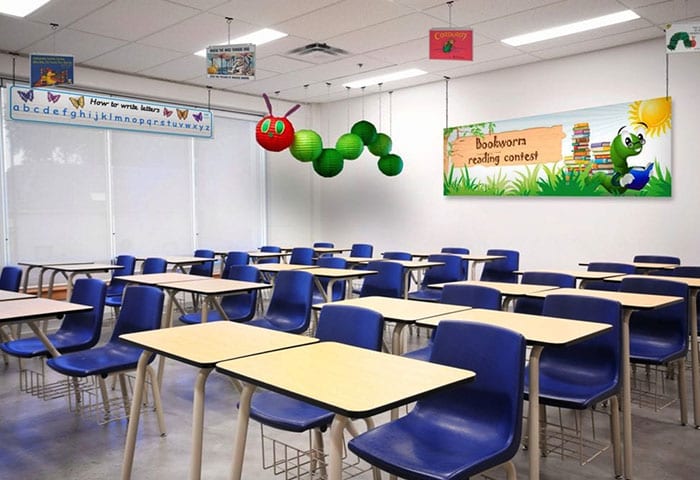 Educators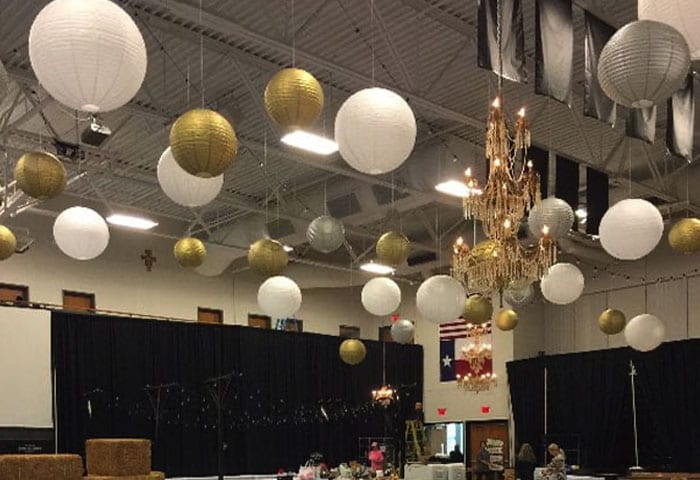 Event Venues Or Planners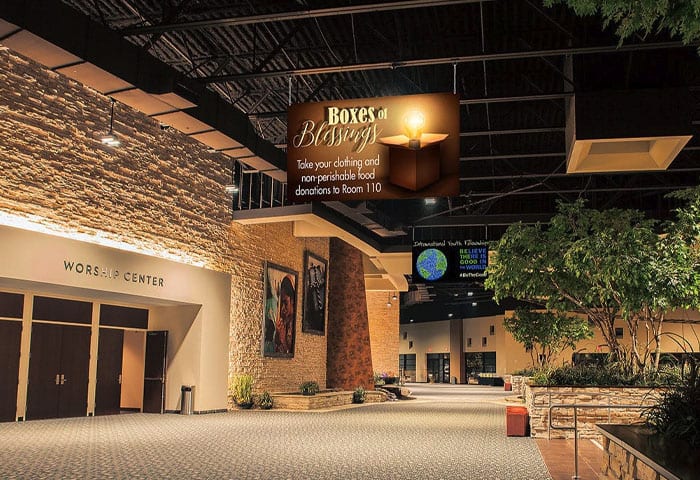 Faith-Based Organizations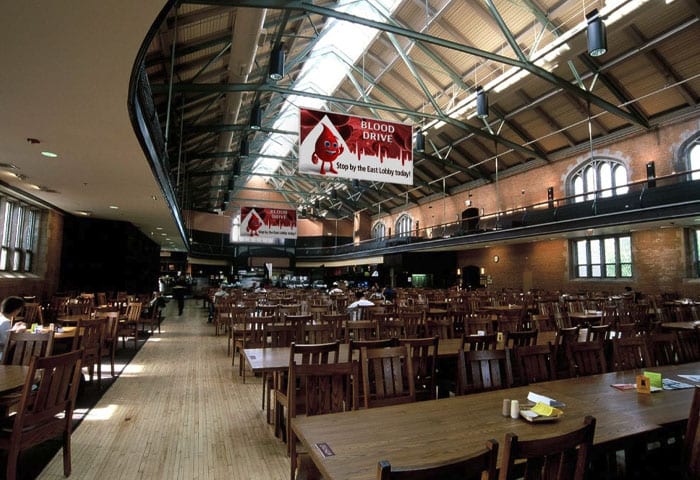 Corporate Facilities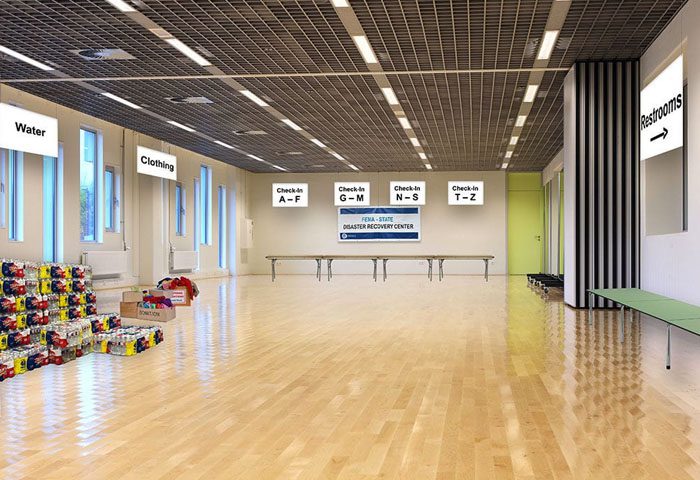 Government
Register Today for Access to Volume Pricing
Experience The Ceiling Outfitters Hanging Solution Advantage:
Since 2007, Ceiling Outfitters has partnered with over 2,000 organizations to provide solutions that optimize visual displays for ceilings and display windows. Over 22,000 Retail Stores including Albertsons, Aldi, Beauty Brands, Dave and Busters, James Avery, Kohls, and Walmart depend on Ceiling Outfitters products. A growing list of industry leaders including General Motors, Continental Automotive and Parker Hannifin rely on our systems in support of the Visual Workplace. Brand Marketers and CPG firms including American Airlines, Anheuser-Busch, Federal Express and Frito Lay use Ceiling Outfitters products to hang their retail collateral. Event Venues and planners, educational facilities and faith-based organizations also turn to Ceiling Outfitters for display and décor hanging solutions.
Our premier magnetic sign hanging solution, the Clik-Clik™ system, provides safe, quick, easy and economical execution of POP sign programs. Paired with steel cable, the UrbanTrapeze™  accommodates heavier permanent signs or window graphic requirements. E-Z™ Banners enhance the visual presentation of signs and a wide assortment of complementary sign hanging accessories meets the unique needs of any B2B sign hanging project.
Ask a Question
Register Today
Frequently Asked Questions
Yes, it will with a few exceptions. The heart of the system is our strong rare-earth neodymium magnet. The magnets connect to any metal surface that has iron or ferrous content. The exceptions are drywall or wood ceilings and aluminum framed display windows. But, we have a solution using our metal plates. The plates include a hole for attaching with an expansion screw and an adhesive pad for attaching to the display window metal frame.

Well, just how tall are they? I don't know about you, but I have a tough time figuring out heights. We developed a flyer that walks you through an easy method for checking the height of your ceiling. Chances are the ceiling is easily accessible with one of our MagPole™ installation poles. The MagPole™ extends to 18 ft. and the Monster MagPole™ extends to 23 ft. Body height and arm reach will determine the actual ceiling height you can reach. We also have the FlatHat™ system that helps you virtually lower really tall ceilings to a more accessible height. Learn more about FlatHat.

Choosing the correct magnet pull is the simplest thing you'll do today. First, what is the weight of the ceiling-display you are hanging? We have 4 magnetic pull-strengths for you to choose from: up to a 3-lb. pull, up to a 5-lb. pull, up to a 10-lb. pull and up to a 20-lb. pull.

Next, what type of surface are you attaching the magnet to? Typically, you'll attach to a drop ceiling or an open beam ceiling. If attaching to an aluminum, wood or drywall surface please consider our metal plate for your magnet connection point.

Determine the cleanliness of the surface you are attaching to. Multiple layers of paint, dirt and surface-bumps will affect the magnetic pull.

Finally, don't assume that two magnets will pull double the listed rate. One of the two cords connecting the magnet and sign may be shorter than the other which puts all the weight of the ceiling display on one magnet. LoopLine™ comes in handy since it is easy to cut lines of equal length distributing the weight between the magnets. See the next question for more information on LoopLine.

This key component of the Clik-Clik™ system makes your life easier. LoopLine™ is our patented cord that connects the ClikMagnet™ to your ceiling display. It is simpler and faster to use than traditional cords like monofilament and barbed-string. LoopLine™ is made from two-inch repeating loops. With the same number of loops on each length of cord, the sign will hang level. Additionally, there are no knots to tie. Simply loop the line back through itself and cinch up to tighten the connection. We recommend connecting LoopLine™ to the ClikMagnet™ first and then to the visual display. See our LoopLine™ video on the Information Page.

Yes. We can kit the product to your specification and then drop ship using FedEx or UPS. The kits can also be palletized for shipping to a single location. We ask that you provide the shipping addresses to us on an Excel spreadsheet.

Absolutely. We can cut LoopLine™ to custom lengths and pack it with a ceiling connector like our ClikMagnets™ in bags for inclusion in sign kits. Any of our products can be bagged and shipped out promptly. There is a modest upcharge to cover the cost of labor and materials for this service.

Neodymium magnets are made from a rare-earth ore. A permanent magnet, they are the strongest commercially available and have a high resistance to being demagnetized.

Yes! We offer a metal plate that can be attached to aluminum display window frames with a screw or the included adhesive pad. The plates provide a ClikSpot to which the magnets attach.