Hang Ceiling Signs Quickly & Safely
Visually engage your audience using Ceiling Outfitters ladderless solutions
No ladder needed
Hang from any ceiling height
Good for any industry
Easy Execution of Sign Kits
Explore Clik-Clik
Clik-Clik Magnetic Sign Hanging System
Wish you could hang a sign from the ceiling without using a ladder? It's easy! The Clik-Clik Magnetic Sign Hanging System harnesses the power of magnets which are raised to the ceiling with a telescoping installation pole. Eliminate the dangers and added costs associated with a ladder or renting a scissor lift.
Shop Clik-Clik
UrbanTrapeze™
Create an adjustable loop in steel cable with the compact, self-locking UrbanTrapeze™ and eliminate the need for crimps and ferrules
Level and adjust signs with the push of button
Aesthetically attractive
Solution for suspending other equipment, lighting and HVAC equipment
Use in retail, manufacturing and many other venues
Shop UrbanTrapeze
E-Z Sign Hanging Accessories
 We offer a wide selection of alternative hardware solutions to mount signs to ceilings. Additionally, our E-Z Banner Hanger solutions professionally frame the top and bottom edges of graphics and prevent curling. All of our easy, economical, reusable products effectively enhance and improve the appearance of your environment.
Shop Accessories
Bulk/B2B Solutions
Prolong our Fixture Life

"Initially, we were very skeptical that Miracle-Sticks® Signage Tabs would be of any use or benefit to our stores. We place tremendous strategic emphasis on our signage program and in-store merchandising, so we decided to do a test store to study the taping issue at store level."

"Like all retailers, we put a lot of pressure on our stores to make sure our sales signage is up on time and 100% complete. Our associates were using whatever means at their disposal to get the signs up on time. That resulted in associates using tape whenever clips could not be used for signage. We analyzed our tape usage, and actually found we used a lot of tape on our signage. For example, we used tape when signing odd fixtures, floor models, boxed/skidded merchandise, odd racks, glass counters and wherever we were missing clips. The tape was dirtying and aging our strips and fixtures and made our signage look untidy to customers. Also, associates often took tape from our office supply racks which resulted in costly shrinkage."

"After banning tape and testing Miracle-Sticks® Signage Tabs in the test store, our operation team's overwhelming conclusion was that aside from improved store merchandising for our customers, Miracle-Sticks® Signage Tabs are cheaper to use than tape. They significantly accelerate in-store execution of our signage program. They do not leave tape gunk on our fixtures so they effectively prolong our fixture life. We found that Miracle-Sticks® Signage Tabs are faster, cheaper, and neater than taping."


Major retailer with 300 stores
Visual Merchandising Manager
UrbanTrapeze Replaces Crimps

I really can't say enough about the product and service we received working with Tom. Our company was introduced to the UrbanTrapeze™ and our installs have never been more efficient or safe! The product has been very easy to install, adjust and remove. It is a stout little product that has now replaced our wire crimps and bolt cutters that we previously used to install parking garage overheads.

The UrbanTrapeze™ is great for our application, and I would recommend to anyone who is still crimping and cutting!

Mike
Large Sign Company
Director of Operations
Clik-Clik in Retail – Executes Well

Clik-Clik™ has helped our stores execute the ceiling sign program for the past 4 years. Ceiling Outfitters® has met all of our customer service needs and promptly filled and delivered our orders.


United Supermarkets

We LOVE Ceiling Outfitters and Their Products

We LOVE Ceiling Outfitters and their products. The American Airlines Honor Team at DFW decorates the gate area in terminal C for different military charity events throughout the year ending with our largest event, The Snowball Express (for the families of our Fallen Heroes: https://www.snowballexpress.org/). Previously, we used fishing line and paper clips to hang snowflakes and other decorations from the ceiling. It would take us days to complete the whole area – but Ceiling Outfitters came to our rescue with the awesome Clik-Clik Magnet system and "LoopLine". These products saved us several days of work – not to mention the frustration of putting fishing line on paper clips, climbing a ladder and lifting ceiling tiles to tuck the paperclip underneath. The "tear down" day was amazingly easy and we can reuse these for next year! Thank you, Tom, for helping us make Snowball a great success!

Autumn Hedberg
American Airlines

UrbanTrapeze – Really Convenient

Recent purchased some UrbanTrapeze clamps to hang LED bay lights. The install went really fast and they are really convenient when you need to move a fixture. I would recommend buying the Felco Cutters as well, they make a super clean cut.

Karl Sanford
Manhattan Project Beer Company
President
UrbanTrapeze Testimonial

Used these clamps to install a new drop ceiling! These clamps are the slickest thing I've ever used. These clamps knocked off so much time it made the job a lot faster and easier! I'll definitely find other uses for them!
Thanks again!

Tom Stephens
Lake Diane Marine

Solid Product

We hold a poster session at our scientific conference every year, and making arrangements to display the posters has been challenging for decades. The products we purchased from Ceiling Outfitters have made this process so much easier. While we don't use the product for hanging banners from the ceiling, we do use the (E-Z Elliptical) Aluminum Banner Hangers to hang the posters on the wall and support other posters on easel stands. The Aluminum Banner Hangers keep the posters flat and steady. They go on and come off easily and are easy to store between conferences. We're happy! Tom sent product samples so we could confirm that the product would work as we hoped it would, and the full order arrived quickly.

Katie
Wisconsin Wetlands Association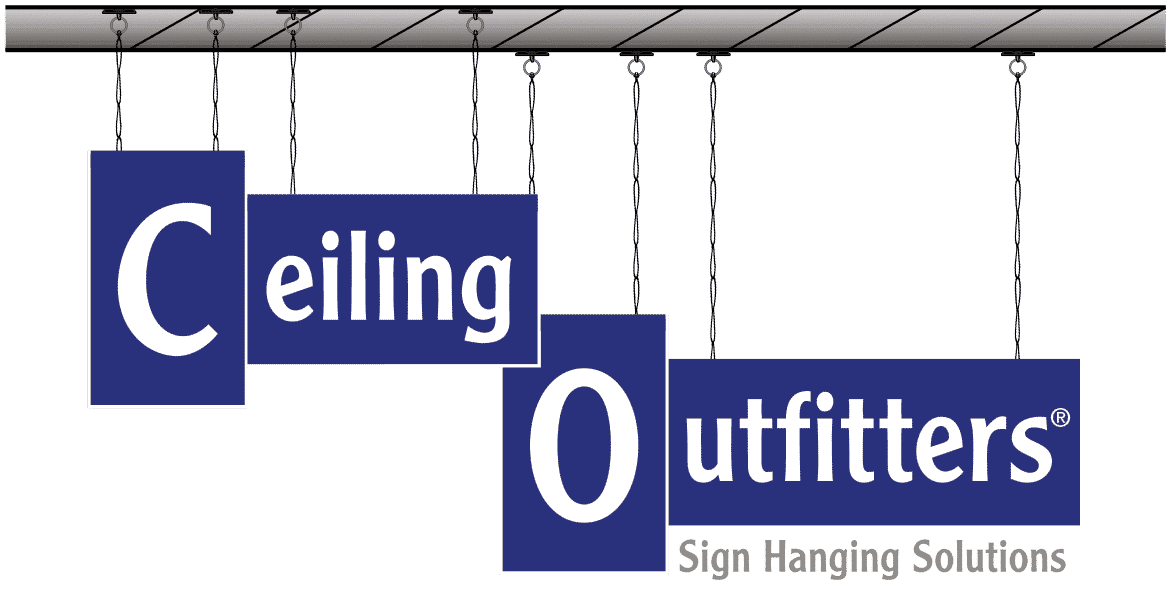 Recent Blog Posts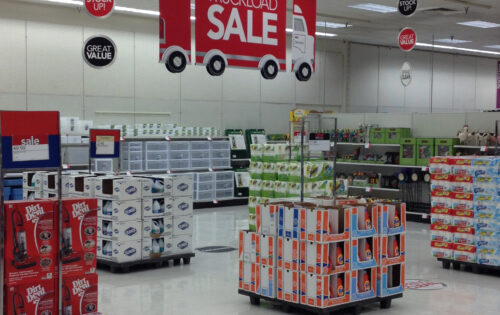 The Easiest Way To Hang Ceiling Signs, Banners, Displays, and More Without Using A Ladder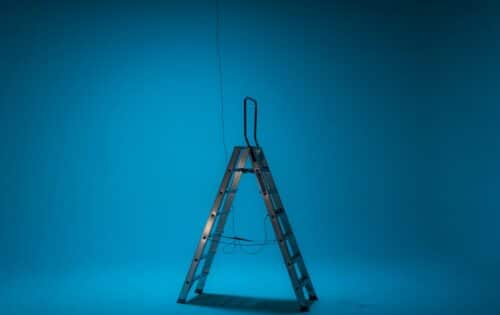 March Ladder Safety Month 2023: Using Ladderless Sign Hanging Solutions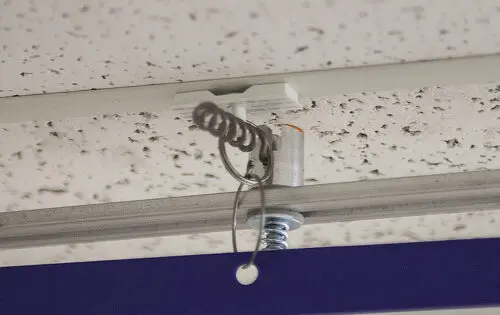 Three Ways to Hang and Install Signs and Displays at the Office (Without a Ladder)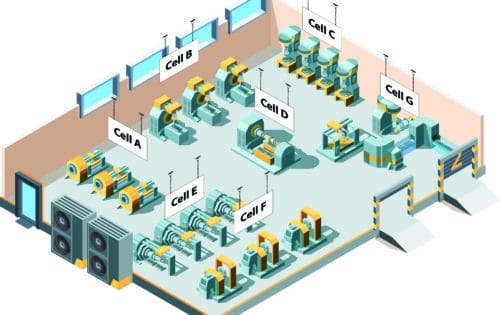 Hanging Ceiling Signs in an Assembly Production Line