UrbanTrapeze™
Cable Adjuster / Wire Gripper
Go crimp-less! Create an adjustable loop in steel cable quickly and easily
Replace crimps, ferrules, crimp sleeves with this simple-to-use, compact self-locking Urban Trapeze cable gripper and adjuster. (Also known as a cable stop or tensioner.)
It's a fast reliable wire gripper solution for hanging the following with aircraft cable:
Signs
Aisle markers
Lighting systems
Sound systems
Ceiling panels
Fan units
HVAC ducting
Shop UrbanTrapeze™
Easily create loop ends in steel/metal cable. UrbanTrapeze™ eliminates the carrying and handling of cumbersome wire swaging tools. With the push of a button, the ceiling display can be leveled or the height adjusted without having to cut new cable and re-crimp the joints. Urban Trapeze's sleek anodized aluminum finish is aesthetically attractive when compared to other products like clamps, competitive grippers, crimps, cable stops and fittings, and ferrules. The perfect time-saving looping cable adjuster for hanging heavier retail displays (such as signs and banners), it can also be adopted as a come-along in an event venue when installing lighting horizontally across the room and in trade shows for aisle markers.
Business Solutions
Ceiling Outfitters partners with over 2000 organizations to provide simple, fast and safe solutions for hanging something from the ceiling.
Our Partners Receive:
Competitively discounted prices on bulk orders
Extensive inventory with same-day shipping
Quality service with industry experts
See Our B2B Solutions
Recent Blog Posts
How Contractors Get the Job Done Right — The Lowdown on Steel Cable Mounting Hardware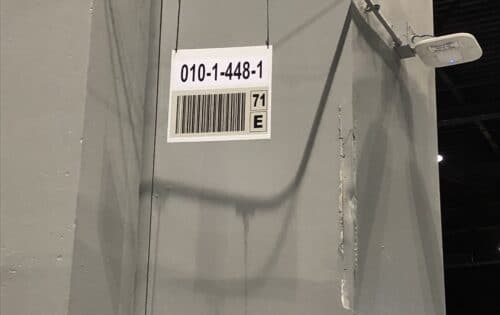 How to Hang Signs from Steel Conduit (3 Easy Steps)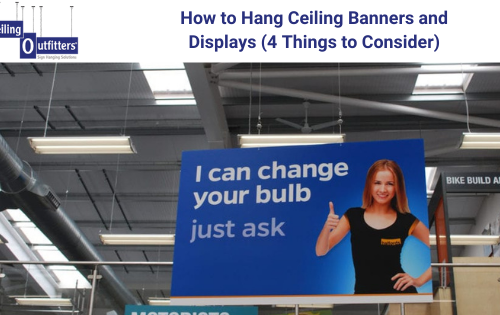 How to Hang Ceiling Banners and Displays (4 Things to Consider)
Easily Hang Sneeze Guards from Ceilings (COVID-19)
Frequently Asked Questions