E-Z™ Banner Hanging Systems
Banner hangers improve the visibility of your message
Framing the top and bottom edges of signs keeps them flat and straight improving appearance and readability
We carry the most popular styles and sizes that attach to top and bottom edges of signs used in retail, convention centers, offices, schools, churches, restaurants… anywhere a banner, poster, or sign is hung. Create your own banner hanging kit. Purchase banner hangers in bulk or individually.
Shop E-Z™ Banner »
Why Use The E-Z™ Banner Sign Hanging System?
Stylish, Visual Appeal
Stand Out
Professional Quality
Providing Excellent Care

This email is amazing! Not only does it show that you look at individual orders, but that you are willing to go above and beyond to make things right! That isn't something just any company does, but it shows how committed you are at providing excellent care for your customers. I will be raving about your business to everyone! Well done!

(Putting this testimonial in perspective: Jeremy placed his order on-line for his church and was charged sales tax. We refunded the sales tax and changed the shipping method from FedEx Home Delivery to FedEx Ground Commercial which saved him some additional money).

Jeremy
Providence Frisco Church

Featured E-Z™ Banner Components
Business Solutions
Ceiling Outfitters® partners with over 2,000 organizations to provide banner and sign hanging solutions that help them better communicate important information.
Our Partners Receive:
Competitively-discounted prices on bulk orders
Extensive inventory with same-day shipping
Quality service with industry experts
See Our B2B Solutions »
Need Help?
Reach out with any questions you have… our USA staff is ready to help!
Banner Hanger Tips & Resources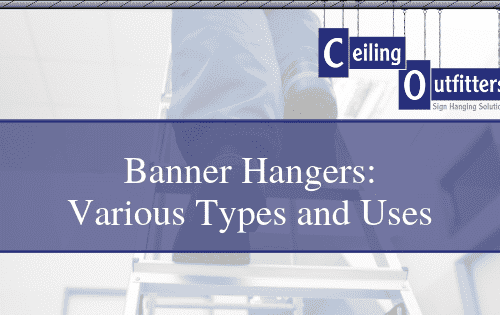 Banner Hangers: How To Hang Banners from Ceilings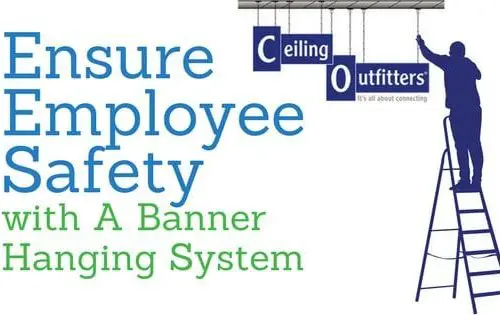 Ensure Employee Safety with A Banner Hanging System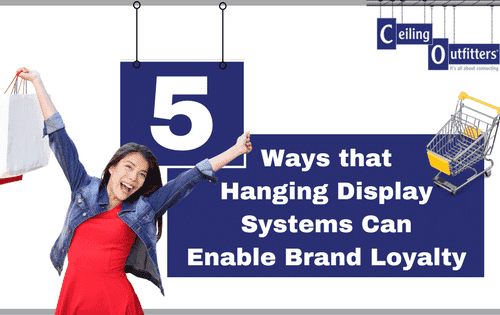 5 Ways that Hanging Signs Increase Brand Loyalty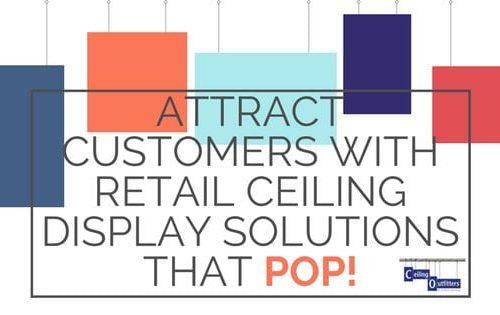 Attract Customers With Retail Ceiling Display Solutions That Pop!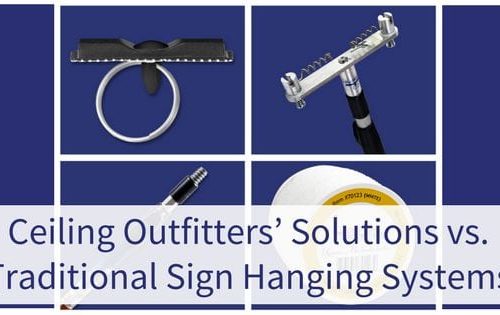 Ceiling Outfitters' Solutions vs. Traditional Sign Hanging Systems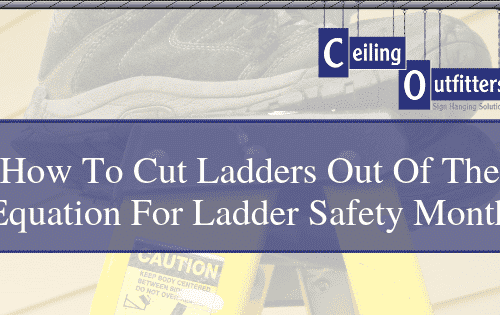 Ladder Safety Month: Cutting Ladders Out Of the Equation
Easily Hang Sneeze Guards from Ceilings (COVID-19)
Frequently Asked Questions