Aluminum Banner Hangers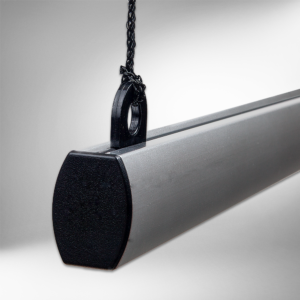 Frame your graphics with E-Z™ Elliptical Aluminum Banner Hangers to create a professional up-scale presentation. The sleek contemporary design is manufactured with a silver anodized finish. Stylish end caps made from black plastic complete a finished appearance. Available in 24 (61 centimeters), 36 (91.4 centimeters) and 48 (121.9 centimeters) inch lengths.
How To Use
Assembly is always quick and easy! Using the products below, here's how to hang a banner:
It's quick and easy!
These aluminum banner hangers are a part of our E-Z banner hanging kit system. Looking for a less expensive way to hang lightweight banners? Try these plastic banner hangers.
Shop Aluminum Banner Hangers: