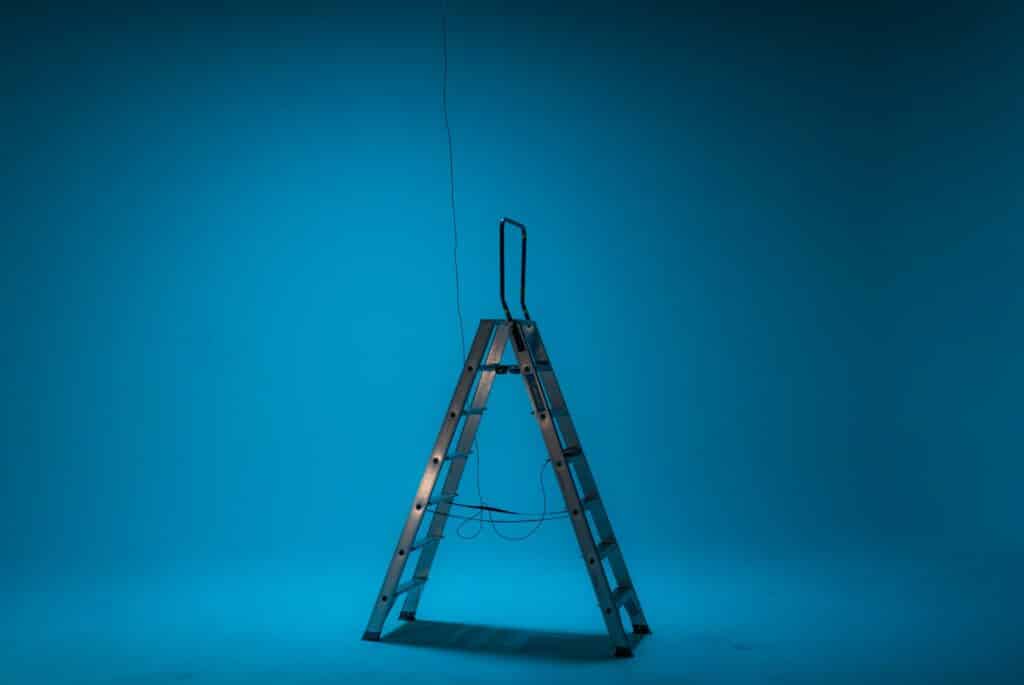 Did you know that the month of March is National Ladder Safety Month? Not only is this an important time to educate those who work with ladders on safety measures, but it's also an opportunity for us all to learn something new and live a safer, more informed life.
In any given year, more than 100 people die in ladder-related accidents, and thousands suffer from disabling injuries. Nonfatal ladder injuries that resulted in at least one day away from work amounted to 22,710 injuries, where the primary source of the injury was a ladder in 2020.
Installation, maintenance, and repair occupations had 5,790 injuries, where the primary source was a ladder, while construction and extraction occupations had 5,370 ladder injuries. In 2022, service occupations had 3,160 – many of which were preventable accidents.
In 2022, the American Ladder Institute's "National Ladder Safety Month" message reached millions of people, and with your help this year, we can help it reach even more. Our goal is to increase workplace ladder safety awareness, prevent the large number of injuries we read about, and create a safer environment for everyone.
We're sharing everything you need to know about Ladder Safety Month and how you can get more involved.
What is National Ladder Safety Month?
The American Ladder Institute (ALI) spearheads National Ladder Safety Month annually in March. As the only program dedicated exclusively to promoting ladder safety at home and work, the message spread is vital to help prevent the many injuries we hear about and read about. According to the World Health Organization, each year, there are more than 164,000 emergency room-treated injuries and 300 deaths in the U.S. that are caused by falls from ladders.
Each year, tens of thousands of injuries and hundreds of deaths are caused by ladder misuse – most of which can be prevented with proper knowledge and safety precautions. In many of these cases, the risk of falling from a ladder can be minimized through ladder safety. That is why the American Ladder Institute has designated March as National Ladder Safety Month to help raise awareness of the importance of using ladders safely.
Providing critical guidelines and raising awareness on safe use can help decrease these numbers and help keep others safe.
Why Does Ladder Safety Matter?
Ladder safety isn't just for those who frequently work on ladders in their place of work – this is for anyone and everyone who uses ladders, whether for tasks at work that require height, hanging this around your home, or other reasons.
Safety should always be a top priority for your business. Protect your customers and employees by ensuring that your safety protocols stay top of mind by providing the right tools for the job. You will ensure that hung items are securely attached to walls, ceilings, and other structures with the products from Ceiling Outfitters®.
During this month and beyond, we're focusing on two main goals:
Decrease the number of ladder-related injuries and fatalities
Increase the number of ladder safety training certificates issued by ALI
Ladder injuries affect us all in one way or another. If we increase education, improve ladder designs, and hold ourselves accountable to make intelligent choices and not cut corners, we can decrease those statistics, helping more people return home to their loved ones.
Hang Ceiling Displays Safely with Ladderless Hanging Solutions
Hanging ceiling displays shouldn't make you nervous or leave you questioning the safety of a ladder. One of the main reasons we created ladderless hanging solutions was to mitigate this fear and help everyday people avoid preventable ladder accidents. While ladder safety can be heightened through education and learning proper ways to use ladders, using solutions that remove ladders from the equation entirely also helps to keep employees, family, friends, and others safe.
At Ceiling Outfitters, our sign hanging solutions for ceilings gives you peace of mind that everything you hang is safe and secure while you can remain on the ground. The best part? They're easy to install without ladders, additional safety requirements, or specific skills. Our solutions help remove preventable ladder injuries from the statistical lists.
Finding the Right Ladderless Sign Hanging Solution
If you want to join us during National Ladder Safety Month and ditch the potentially dangerous ladders you once used today's ladderless sign-hanging solutions can do just that.
Learn more about our ladderless sign-hanging solutions and start having a safer tomorrow…today!