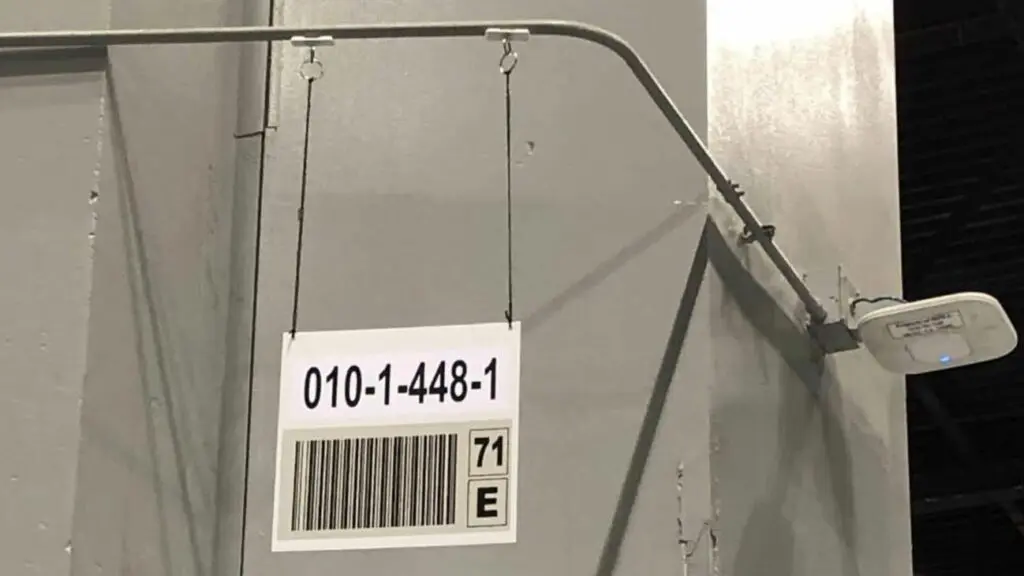 Steel conduit is just about everywhere in commercial property. It hugs the roof decking or hangs down from it, creating perfect connection points for hanging signs in a retail store, warehousing, or manufacturing facility.
The best solution on the market for hanging signs from steel conduit is the Clik-Clik Magnetic Sign Hanging system from Ceiling Outfitters®. Clik-Clik makes the hanging process FAST and EASY from the SAFETY of the floor. A single person can easily install signs in seconds without using ladders and lifts.
Here are the Clik-Clik System components you need to hang signs easily and successfully.
3 Steps to Installing Signs on Metal Conduit
1. ClikMagnets™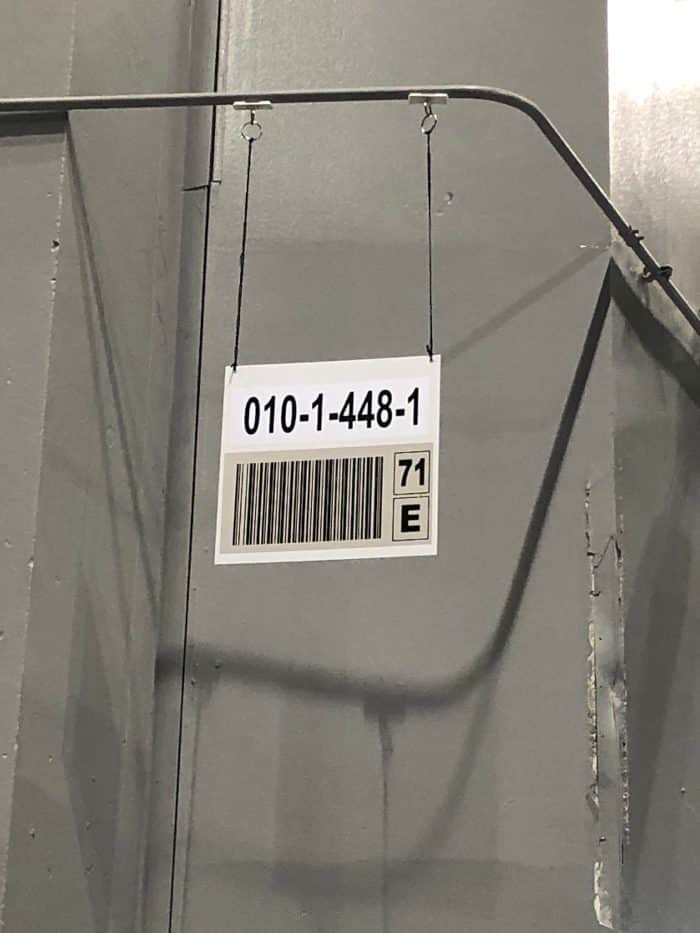 Our rectangular ClikMagnets easily attach to the conduit. These strong, permanent magnets are made from neodymium rare-earth metals and are available in 5 lb. and 10 lb. magnetic pulls. We don't recommend the round ClikMagnets for this application.
2. LoopLine™ Connecting Cord
LoopLine is our popular connecting cord that attaches the sign to the magnet. It is made from continuous 2" loops. Signs hang level when each pair of connecting lines have the same number of loops. How-To use: cut two lengths of line with the same number of loops. Connect by looping the cord back through itself to create a secure, knotless connection between the magnet and sign. Connect LoopLine to the ClikMagnet first and then to the sign.
3. MagPole™ and MagMover™ Lifting Tools
When ready to lift the sign to the ceiling, select one of our MagPole and MagMover tools. Make your choice of pole based on the height of the ceiling and the MagMover based on the width of the sign. These same tools are used to retrieve the sign later.
Choose the pole based on the ceiling height you want to reach. The MagPoles come in an extended lengths of 8 ft., 18 ft., and 23 ft. and collapse to manageable sizes for storage and transportation. Next, combine this with one of our 5
MagMover heads, the widest of which is 24". The MagMover screws onto the top of the MagPole.
All the components are reusable, and the signs are easily retrieved with the MagPole/MagMover tools.
If you're looking for the best solution to hang ceiling banners and displays from the conduit, implement the Clik-Clik System in your facility today and experience the ease of world-class sign hanging solutions.
About Ceiling Outfitters:
Since 2007, Ceiling Outfitters® has partnered with over 2,000 organizations and 22,000 locations nationally within the retail, manufacturing, education, and hospitality industries. Ceiling space and storefront windows are optimal visual display locations, and we help customers utilize these areas safely, quickly, easily, and more economically.
We are the master distributor of the Clik-Clik™ family of products, the premier magnetic hanging system that transforms the ceiling eco-system into a workable location for strategic placement of ceiling signs and displays and helps employees suspend items without using a ladder or lifting device.