UrbanTrapeze®
Cable Gripper / Wire Adjuster
Go crimp-less! Create an adjustable loop in steel cable quickly and easily
Replace crimps, ferrules, crimp sleeves with this simple-to-use, compact self-locking UrbanTrapeze® cable glide gripper and wire adjuster. (Also known as a cable stop or tensioner.)
It's a fast reliable wire gripper solution for hanging the following with aircraft cable:
Signs
Aisle markers
Lighting systems
Sound systems
Ceiling panels
Fan units
HVAC ducting
Shop UrbanTrapeze®
Easily create loop ends in steel/metal cable. UrbanTrapeze® eliminates the carrying and handling of cumbersome wire swaging tools. With the push of a button, the ceiling display can be leveled or the height adjusted without having to cut new cable and re-crimp the joints. Urban Trapeze's sleek anodized aluminum finish is aesthetically attractive when compared to other products like clamps, competitive grippers, crimps, cable stops and fittings, and ferrules. The perfect time-saving looping cable adjuster for hanging heavier retail displays (such as signs and banners), it can also be adopted as a come-along in an event venue when installing lighting horizontally across the room and in trade shows for aisle markers.
Business Solutions
Ceiling Outfitters partners with over 2000 organizations to provide simple, fast and safe solutions for hanging something from the ceiling.
Our Partners Receive:
Competitively discounted prices on bulk orders
Extensive inventory with same-day shipping
Quality service with industry experts
See Our B2B Solutions
Recent Blog Posts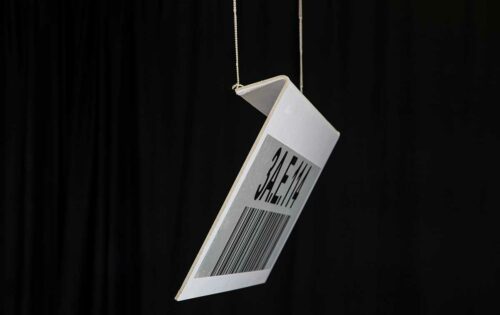 Navigating OSHA's Safety Program with Smarter Warehouse Sign Hanging Solutions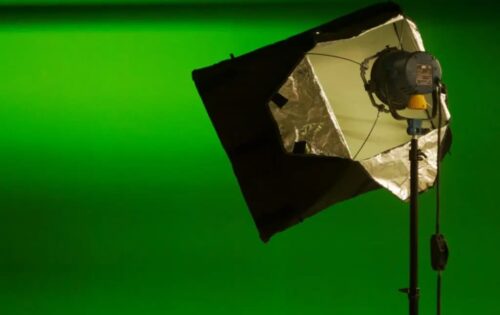 How To Professionally Hang a Backdrop Or Green Screen From Your Ceiling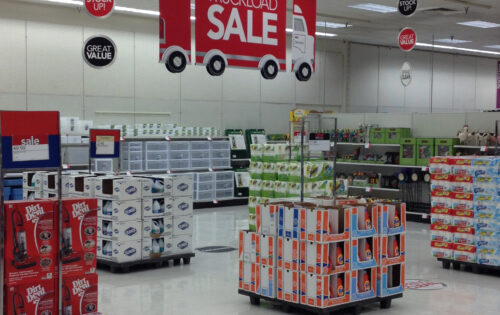 The Easiest Way To Hang Ceiling Signs, Banners, Displays, and More Without Using A Ladder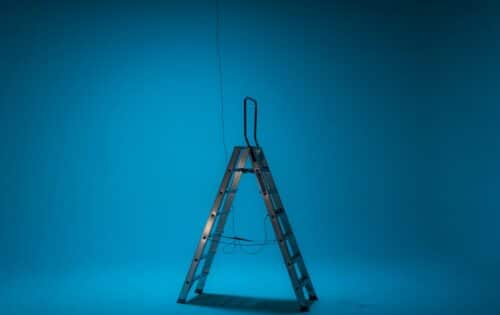 March Ladder Safety Month 2023: Using Ladderless Sign Hanging Solutions
Frequently Asked Questions
It's a reliable cable gripper solution for hanging signs, sound systems, etc with an aircraft cable. The UrbanTrapeze® cable gripper is available in models that work with either 1.5 millimeter or 3 millimeter uncoated galvanized aircraft cable)

This cable glide can also be used to create an adjustable connecting loop in steel cable. It's an ideal material for installing aisle markers, navigation signs, heavier décor pieces, lighting systems and Hvac ducting from the ceiling in commercial, industrial, educational and event settings. The UrbanTrapeze is compact, and reusable.

Create an adjustable steel cable/wire loop with the compact, self-locking UrbanTrapeze™ Aircraft Wire Cable Stop Clamp Adjuster Gripper Looper and eliminate the need for crimps.

With UrbanTrapeze® steel cable stops, you can leave crimps, ferrules and a box full of tools behind.

1. insert cable through one clutch button located on either end of the UrbanTrapeze™ steel cable stops until several inches of cable emerges from the other side

2. To complete the loop, thread the cable through the sign connector, and the opposite clutch button. The built-in clutch automatically secures the cable.

3. Once the loop is completed, you can easily adjust the hanging height or level the sign by pressing either clutch button.

There are two models of UrbanTrapeze® cable grippers for varying weight specifications.

1.5 millimeter – Safe working load up to 80 pounds (36.3 kilograms)

3 millimeter – Safe working load up to 300 pounds (136 kilograms)

One of the most useful types of wire ropes available is aircraft cable. Thin, flexible, and extremely strong, this type of wire rope is used for various purposes. A braided wire has steel wires twisted into one another, usually between eight and twenty-eight times. Because these wires are intertwined, they provide greater strength and flexibility. Aircraft cable is a sturdy and reliable way to hang signs, sound systems, in conjunction with the UrbanTrapeze™ aircraft cable grippers

Signs used in storefronts, such as building identification or informational signs.
Aisle markers used for large warehouses or storefronts for easy space navigation.
Lighting systems used for retail or commercial spaces that utilize track lighting or pendant lighting.
Sound systems such as speakers that are used in industrial warehouses, live music venues and conventions.
Ceiling panels used for theater stages(such as acoustic ceiling tiles) or for covering up exposed pipes or ductwork (such as drop ceiling panels).
Fan units in industrial buildings where air circulation is crucial.
HVAC ducting that are very heavy and require to be suspended from the ceiling.

The price of steel cable varies based on the quality, thickness, and length of the spool. We sell both 1/8-inch steel cable and 1/16-inch steel cable.

A recommended safe working load for a static load with a fairly stable position and magnitude over a long period of use is 31.8 kilograms (70 Lbs). When used for a dynamic load, the safe operating weight is 21.7 kilograms (48 Lbs).

Cable locks automatically grip the cable when they're closed
eliminates the need for crimp tubes, ferrule sleeves, and heavy swaging tools
Economical for years of money savings
You can adjust the position of a sign by pushing a single button
Compact and pleasing appearance with a 70-pound weight limit

It is always possible to insert a thinner gauge cable into the UrbanTrapeze 3.0 cable gripper
. BUT, it was designed to work with 1/8" (3.0mm) cable. There are no long-term studies that confirm the performance reliability of mixing these two items. We DO NOT recommend using a thinner gauge wire in this instance.

These are actually interchangeable terms one can use for this product (UrbanTrapeze 1.5 and 3.0). Other than cable grippers and cable stops, UrbanTrapeze® Aircraft Wire Cable Stop Clamp Adjuster Gripper Looper can also be referred to as a wire adjuster or tensioner.